Site search for most e-commerce store is just a box where website visitors type their search queries. Customer expectations are growing more than ever, and competition is getting tough side by side. Brands that don't understand the power to grasp the power of site search will stay behind in the marketplace.
Over 30% of shoppers utilize site search to look for their wanted products. As a valuable asset for your online store, site search can boost conversions and satisfactory user experiences. And, a smart search tool implemented with your e-store can only make this possible.
That's because a search solution can offer retailers smart suggestions, related products, and insightful analytics. E-commerce experts say that combining all these features makes it possible to transform the e-store truly. And when a merchant uses the tool successfully, they can achieve a higher conversion rate in no time.
Purpose of search in e-commerce store
Imagine a potential customer is looking for a black shirt with half sleeves on an e-store's website. They would see various product categories on the website without assortment. That means the buyer must go to a specific section and manually look for their requested query.
But a customer would go through this hassle in the current age of better options. Heck no! The shopper would instead go to a competitor's store and make a purchase quickly. It's important to know that around 30% of customers at the confusing or decision-making stage would go straight to the search bar to explore the site.
Why is it essential to have a structured search?
With a competitive e-commerce stores, you should have a well-structured site search. Do you want to know why? Let's look in detail here.
·         Easier for shoppers to discover products
You must understand one thing: "Customers' needs will always evolve with time." A business owner must meet the expectations to stay caught up in the marketplace. Shoppers want rapid search results with easy shopping from e-tailers, and a quality search box can help you get there. If you fail to offer a quality search experience, know your customers will turn to the next near option.
But we can change that with Convertopia's smart site search functionality. Advanced and effective technology comes with a little effort and price, but it's worth the investment. That's because it contains numerous benefits that can turn your sales higher. Always remember that a smooth e-commerce site shopping journey will increase the chances of shoppers spending more money.
·         A seamless search bar increases the conversion rate.
Visitors enter item names when they enter search queries in the box that showcase the clear intention behind their purchase. On the other hand, it's hard to identify the preferences of users who utilize standard navigation. When a shopper types in the search bar, they've narrowed it down to their wanted item after searching for a brand.
By using an intelligent search tool like Convertopia, you can offer relevant results to make a sale without delay. Consumers wish for a frictionless buying journey toward their desired products in this age. According to recent research, a quality site search can make your conversion rate up to 50% higher. But for that, you must ensure your search tool can offer relevant results according to customer preferences. Convertopia is your go-to choice because we have a proven client satisfaction record.
·         E-tailers make insightful decisions with customer shopping behavior insights.
A good site search tool can gather valuable data about shoppers buying intentions, which could help e-tailers offer more engaging experiences. Convertopia offers Analytics & reporting functionality that can provide helpful insight, such as which products are becoming popular or which are less popular. Retailers can design their marketing plans based on this information.
In addition, you can identify your buyers' wanted items that aren't available on-site or are sold out. In the future, you can include such things in the inventory for higher conversion. You can also identify what language your visitor prefers or the terms they use for particular products. This data is highly effective when it comes to creating PPC campaigns. Imagine, with the correct information, how accurately you can target shoppers.
·         Enhanced shopper experience
Intelligent search tool like Convertopia has quality features that enhance the shopping experience. When you Implement the Convertopia search tool, your e-store will gain the power of intelligent autocomplete and analytics that can guide users while shopping.
Your shoppers can save time and seamlessly explore your store when your site search is seamless. Convertopia has fool-proof features that will minimize the possibility of your shoppers leaving the e-store out of frustration.
Shoppers want to narrow site search results to their desired needs, and you can make it possible through custom banners and filters. Let's take your exhausting search to a successful experience with our smart search tool.
·         Customer retention
Convertopia, being an e-commerce expert, can tell you one thing: you should always treat all your customers differently. If you want maximum retention for your store, offer a personalized customer search experience. You can get to the customer's intended search results instantly and boost the likelihood by showing customized search results. It will highly help in conversion and retain the customers as well.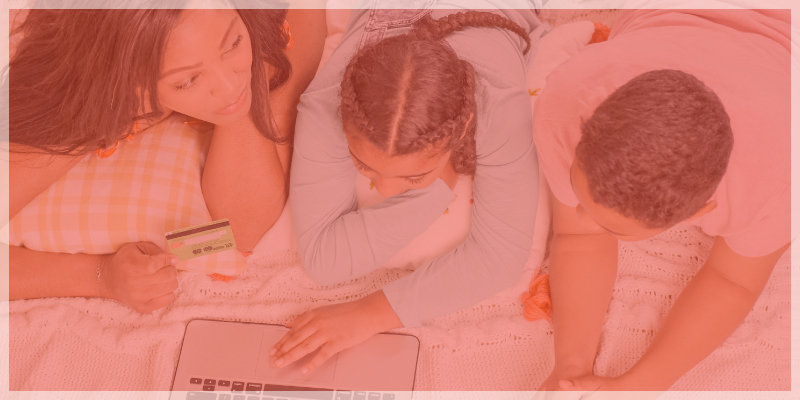 How do you optimize site search to increase your e-commerce store?
We understand the importance of a good site search, but the more important thing is to know how to get there. Convertopia experts have decade-long experience in e-commerce search and have come up with these essential tips for e-tailers.
·         Make your search evident.
Making your search evident might sound simple, but it has the utmost importance for e-commerce stores. E-tailers can lose up to 35% of potential sales if the search isn't easily visible. You don't have to make the search box bold or bigger, but it is easy to find for users when they visit the store. The top center or right side is the ideal place to place your search bar. That's because it grabs user attention instantly.
You should ensure your search bar has an open text field so users can easily navigate their desired products on the web pages. Another helpful tip we can give you is to place a go button or magnifying glass icon next to the search. It will help users to click instantly after typing their queries.
·         Use autocompletes for site search.
Using the autocomplete feature within your e-store's search positively impacts the search experience by assisting consumers with relevant products. For example, a drop-down of related or popular products appears when a shopper types a query in the search bar. With quality autocomplete functionality, e-tailers can offer quality experiences, including quicker results, fine-tuned query guidance, and relevant results.
Autocomplete can increase search conversion rates only if you have a fine and relevant tool. Shoppers use the search box to communicate with a brand, and you have the chance to offer the most relevant answers. It's not just a timely boost; a good autocomplete will enhance the result's relevancy and increase the shopper's presence on the e-store.
·         Enable result page filtering for shoppers.
The quality of result pages against user queries can play a vital role in their decision-making process. It means they can stay on the site long or leave within seconds. E-tailers should make the search experience smooth and hassle-free.
Furthermore, it's essential to understand the importance of relevant results while talking about quality result pages, especially for e-commerce store with an extensive range of product stocks requiring narrowing down query results.
Let's take an example to simplify it: when a shopper searches for a red shirt, a site should showcase all red shirts available. You can refine the results page by providing relevant filters like style, size, price, length, etc. You can use this tip to improve your e-commerce store sales massively.
·         Get a third-party site search tool.
When organizations need large development teams for e-commerce sites or want to use their development resources for core tasks, they should consider third-party site search tools such as Convertopia. Convertopia offers a vast range of site search solutions. With features like autocomplete, merchandising, promo banners, product recommendations, and analytics & reporting, retailers can reach the top of the market.
The main job of Convertopia is to bring a unique solution and best industry practices so e-tailers can deliver 100% satisfactory results. E-commerce store can leverage the latest opportunities using the Convertopia tool's trendy and valuable features.
Conclusion
Shoppers these days are clear about what they want, and e-tailers should focus on clearing out all the hurdles that come their way to achieving that. Being e-commerce industry experts, we encourage you to use intelligent search tools like Convertopia to enable seamless product discovery. If you follow these proven practices, you can benefit most.
About Convertopia
Convertopia is one of the best site search tools, perfect for all organizations. We have unlimited search features with customizable plans that can help you cater to your unique store's needs. So, if you want to enhance user experience, boost brand loyalty, and get higher customer retention, get the Convertopia tool. Contact us today for a free demo!